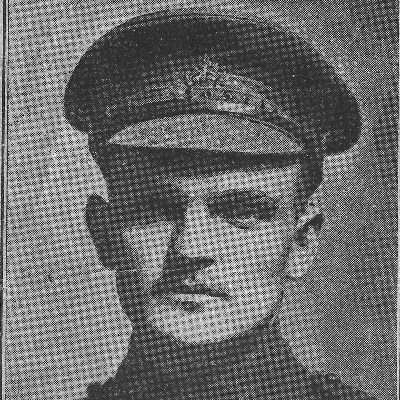 Name
Roy Beverly Whitehead
1891-08-25
Barrister at Law
Baptist
Service Record 1
Captain
Enlistment /Transfer Date
1916-08-09
32nd Regiment, Queen's Own Rifles
1918-08-09
Wounded
Amiens, France
Artefacts, Photographs & Resources
Visit the Online Collections of the Bruce County Museum & Cultural Centre through the link below, for more information and artefacts related to this soldier.
Online Collections Link
Sources & Links
- James, F. Treve and Thomas Johnston, eds. "Bruce in Khaki containing a History of the 160th Overseas Bruce Battalion and Complete Nominal Roll of all Men who were at any Time on the Strength of the Battalion." Chesley: James and Johnston, 1934. Print.
- Library & Archives Canada
News Clippings
Whitehead, Moffat, Todd, Shaw
Whitehead, Little, Rowland, McNally, Chadwick,
Pettigrew, Parker, Dunlop, Whitehead
Whitehead and Shaw
Shoulder Title (Metal)
160th Bruce Battalion Collar Badge
Rank Stars
Rank Star
Rank Star
Collar Badge
Rank Star
Canadian Echo Wiarton, September 4, 1918
Canadian Echo Wiarton, January 1, 1919 (part 1)
Canadian Echo Wiarton, January 1, 1919 (part 2)
Paisley Advocate, April 10, 1918
Walkerton Telescope, August 8, 1918
Walkerton Telescope, August 15, 1918
Walkerton Telescope, August 22, 1918
Walkerton Telescope, December 12, 1918