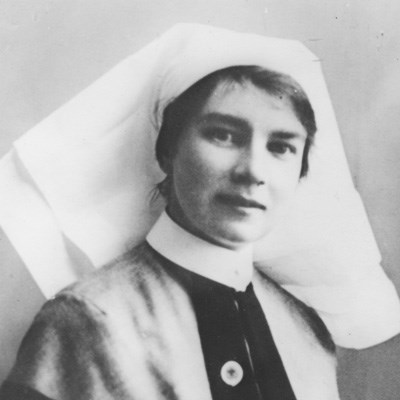 Name
Nursing Sister Lieutenant Luella Blanche (Lee) Fraser
1892-03-21
Bradford, ON
Nurse
Anglican
1980-02-21
Toronto, ON
Find more people
Service Record 1
Nursing Sister Lieutenant
1917-11-09
1 year of service with QAIMNS(R), and from Nov. 1916 - Nov. 1917 as Staff Nurse at the St. Andrews Military Barracks, Malta (converted to a hospital during WWI).
1919-11-24
General Demobilization
Artefacts, Photographs & Resources
Visit the Online Collections of the Bruce County Museum & Cultural Centre through the link below, for more information and artefacts related to this soldier.
Online Collections Link
Notes
She was stationed in Malta, Italy, England and France. In 1922, she married Dr. James E. Fraser of Port Elgin.
Sources & Links
a) Bruce County Genealogical Society Surname Collection;
b) Bruce Remembers website feedback, February, 2019.
- Library & Archives Canada
News Clippings
Uniform
Badges
Belt